Innovating. Life-Saving. Patient Care.
Heart News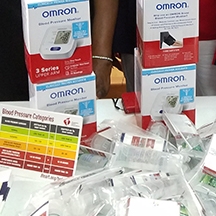 Volunteers Educate African-Americans on At-Home Blood Pressure Monitoring
05/26/2021
Sarver Heart Center volunteers in collaboration with the American Heart Association's Self-Monitoring Blood Pressure Program are working with African American community partners to distribute education materials and blood pressure cuffs. "Success in this program is likely to lead to expansion to include more in our community and have a real impact to reduce health disparities in heart disease risk in the greater Tucson area," said Wanda F Moore.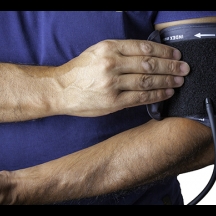 Awareness, Education are Keys to Reducing Hypertension in African-American Communities
05/26/2021
"High blood pressure typically has no symptoms. So many patients say, 'I feel fine. Why do I need to take medication,' but it's very important to know when your blood pressure is high, as this increases risk of developing heart attacks, heart failure, strokes, kidney disease, and other very serious complications," said Dr. Nancy Sweitzer.