Innovating. Life-Saving. Patient Care.
Heart News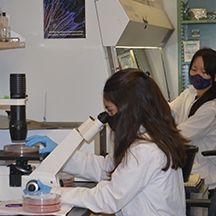 Sarver Heart Center Investigator Awards Possible with Donor Support
03/03/2021
"Our generous donors ensure the Sarver Heart Center Investigator Award Program continues to thrive," said Dr. Nancy K. Sweitzer. The competitive research projects for 2020-2021 focus on advancing knowledge in the areas of heart muscle development and interventions, including cardiomyopathies, sudden cardiac arrest, congenital heart disease and stroke.