Innovating. Life-Saving. Patient Care.
Heart News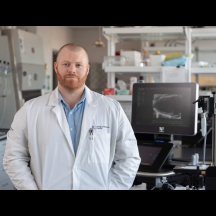 Investigator Award recipient receives Postdoctoral Scholar Award
03/31/2023
Erik Blackwood, PhD, Sarver Heart Center 2021-2022 investigator award recipient and research assistant professor in the University of Arizona College of Medicine – Phoenix, received the 2022 Outstanding Postdoctoral Scholar Award from the University of Arizona.