Supporting Our Mission: Wanda F Moore Contributes to Sarver Heart Center with Her Time, Talents and Treasures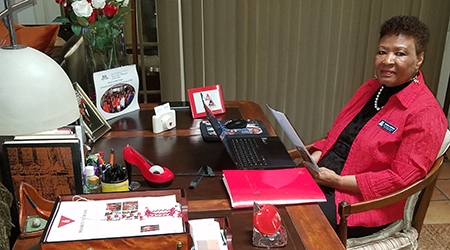 A Sarver Heart Center Board Member, Wanda F Moore also co-chairs  the Women's Heart Health Education Committee and chairs the Minority Outreach Program. She is a health advocate and community builder who secured a grant from the Community Foundation of Southern Arizona to support the community education and outreach work of the Minority Outreach Program and Community Coalition for Heart Health Education. She also has raised funds to support Sarver Heart Center Investigator Awards focusing on minority health research and established a research endowment. READ MORE 
For information on the Sarver Heart Center Women's Heart Health Education Committee and the Minority Outreach Program, please email heart@arizona.edu
For more information on supporting the work of the Sarver Heart Center, please contact LaToya Singletary, Senior Director of Development, UArizona College of Medicine - Tucson | email: lsingletary@arizona.edu 
Read Dr. Sweitzer's latest "Message from the Director" to learn more about the vision of the University of Arizona Sarver Heart Center.
Innovating. Life-Saving. Patient Care.
For More Information
Please call us at 520-626-4146 or 800-665-2328. Or email us at heart@arizona.edu
Online donation form: Sarver Heart Center
Contact the Office of Development at (800) 665-2328 or email heart@arizona.edu and we will be happy to assist you in making a contribution.
More Donor Stories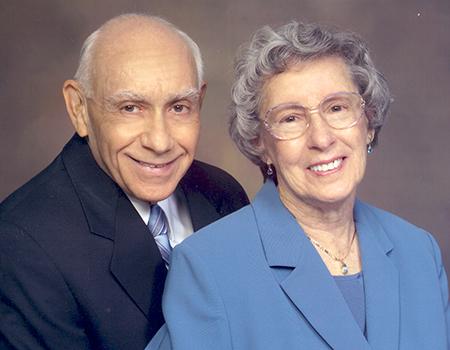 MORT AND LORAIN ZIMMERMAN FUEL PASSION FOR HEALTH EDUCATION WITH PLANNED GIFT 
We are grateful and proud to recognize Mort and Lorain Zimmerman of Green Valley for their outstanding generosity to the Sarver Heart Center.  They have chosen to support cardiac research and education through their estate gift and charitable gift annuities (CGA).  Charitable gift annuities offer a fixed stream of income with partial tax deduction, which also supports the giver's philanthropic desires. READ MORE