The University of Arizona College of Medicine, Division of Cardiology offers sub-specialty training in cardiac electrophysiology.   
The cardiac EP fellowship is a two-year program devoted to clinical training and research under the direction of dedicated electrophysiology cardiology faculty. The clinical rotations provide broad exposure to medical and interventional management for complex heart arrhythmias.
Take a Virtual Tour of University of Arizona Health Sciences and Banner campuses.
Please use the online ACGME application for fellowships beginning 2022. Applicants must have completed an ACGME accredited cardiovascular disease fellowship program. 
DIVERSITY
We fully embrace the University of Arizona's commitment to diversity and inclusion. Race, ethnicity, culture, physical abilities, talents, language, spiritual practices, sexual orientation, gender identity and life experiences as essential aspects that we must respect in order to train our country's future cardiologists and promote health and well-being for all of our patients.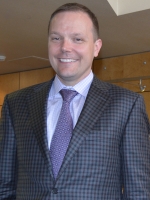 Mathew Hutchinson, MD, Director
Cardiac Electrophysiology Fellowship Training Program
Director of Cardiac Electrophysiology Program at Banner – University Medical Center Tucson
Professor of Medicine
University of Arizona College of Medicine
P.O. Box 245046
Tucson AZ 85724-5046
You may also email the program coordinator at Cardfellowship@list.arizona.edu for information regarding our program or call 520-626-8927.