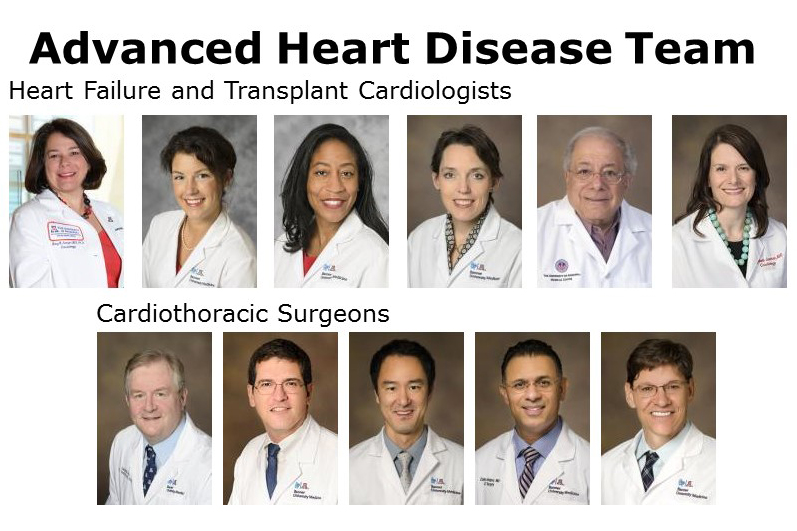 Cardiologists (top from left): Nancy K. Sweitzer, MD, PhD, Sophia Airhart, MD, Khadijah Breathett, MD, MS, Jennifer L. Cook, MD, Mark Friedman, MD, and Elizabeth Juneman, MD.
Cardiothoracic surgeons (bottom from left): David A. Bull, MD, Kenneth A. Fox, MD, Toshinobu Kazui, MD, PhD, Zain I. Khalpey, MD, PhD, Scott D. Lick, MD.
Kudos to the University of Arizona College of Medicine - Tucson Advanced Heart Disease Team whose daily spirit of collaboration resulted in a "High Performing" rating from U.S. News & World Report for treating heart failure at Banner Health. The team includes six cardiologists who are board certified or board eligible in advanced heart failure and transplant cardiology plus five cardiothoracic surgeons who specialize in heart transplantation and mechanical circulatory support devices.