Sarver Heart Center Young Investigators Swept Research Awards at Arizona Chapter of American College of Cardiology.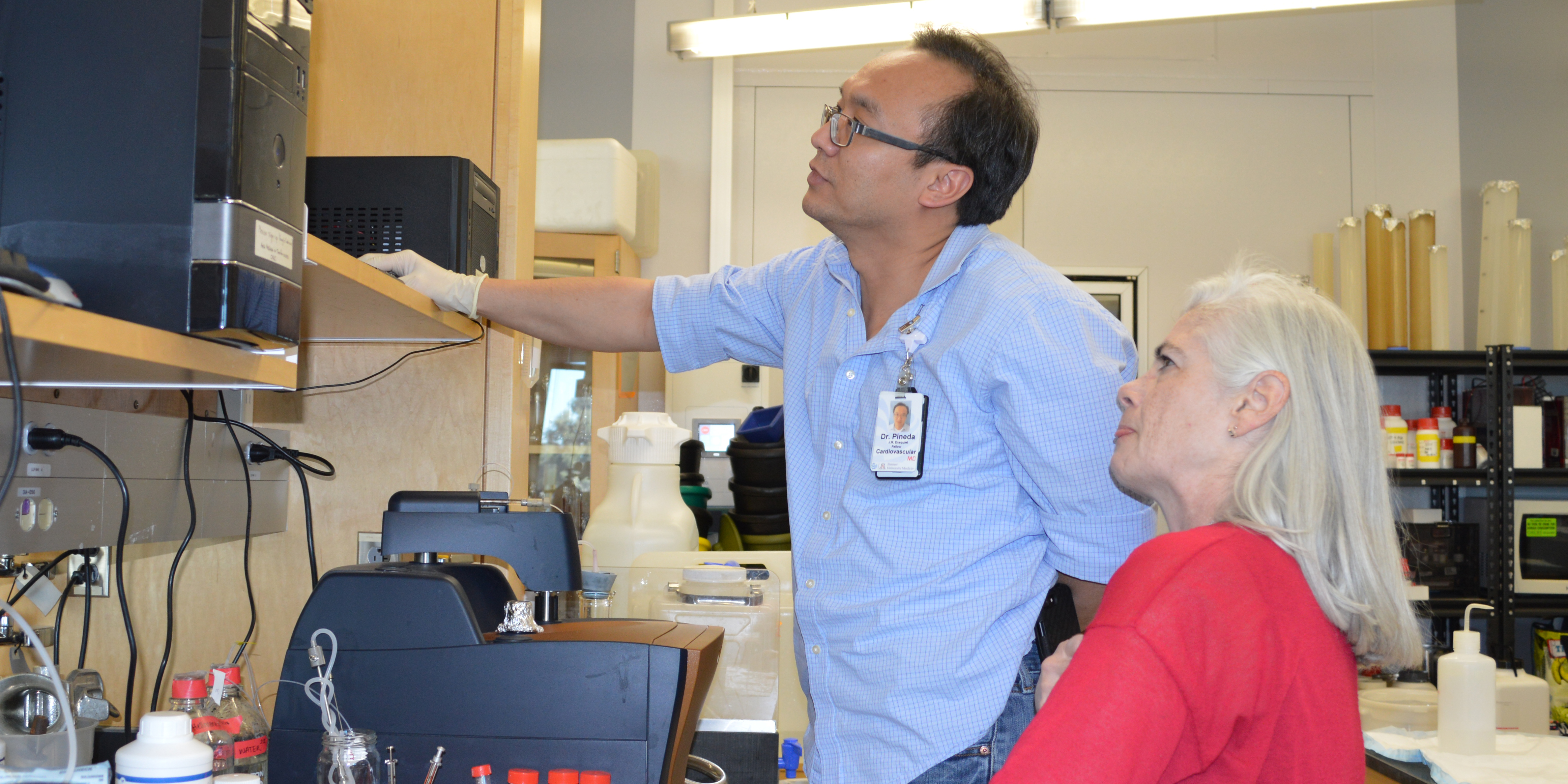 J.R. Exequiel "Keng" Pineda, MD, PhD, was awarded first place at the Arizona Chapter of the American College of Cardiology Annual Meeting for his research poster, "Persistent Fetal Cardiac Troponin." Dr. Pineda, a 2018 graduate of the Cardiovascular Medicine Fellowship Program at the UA College of Medicine – Tucson, will continue his research as a Clinical and Research Fellow at University of Arizona/Banner UMC-Tucson. His research mentor is Jil C. Tardiff, MD, PhD.
Giuliana Repetti, medical student, was awarded second place for her project, "3D Imaging." Pierce Bradley, also a medical student was awarded third place in the same competition for "Post-Hoc Evaluation of Immune Response." Both medical students are mentored by Jordan Lancaster, PhD, assistant research scientist at UA Sarver Heart Center. Dr. Lancaster is part of the Goldman-Juneman lab, which has a long history of mentoring award-winning translational scientists – teams who work collaboratively to bridge the flow of knowledge between patient-care settings and basic science laboratories. He and Steve Goldman, MD, co-founded Avery Therapeutics, an Arizona startup company dedicated to advancing tissue-engineered therapeutics to treat diseases of and injuries to human heart muscle. 
Repetti is a Sarnoff Cardiovascular Research Foundation Fellow
Repetti also was awarded a 2018-2019 Sarnoff Fellowship from the Sarnoff Cardiovascular Research Foundation. The Sarnoff Fellowship Program offers medical students the opportunity to spend a year conducting intensive work in a biomedical research facility other than the medical school in which they are enrolled. Through its highly competitive process, Sarnoff nationally seeks individuals with demonstrated intellectual and academic achievement, as well as leadership ability. The goal is to cultivate a life-long appreciation and enthusiasm for cardiovascular research. Awardees of the Sarnoff Fellowships commonly go on to high profile academic careers in cardiovascular medicine.