The Sarver Heart Center at University of Arizona -Tucson is presenting four Green Valley lectures from January to April in 2020.
All the Green Valley Lectures will be held at Canoa Hills Recreation Center, 3660 South Camino Del Sol, Green Valley, 85622. The lectures begin at 10 a.m. and end by 11:30 a.m.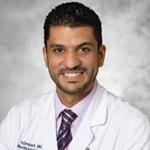 February 20, 2020
Stopping Stroke in its Tracks: Stroke symptoms and modern treatments to minimize brain attack damage
Mohammad El-Ghanem, MD, assistant professor of neurology and medical imaging; co-medical director of  the Stroke Program, Banner University Medical Center - Tucson.
---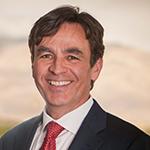 March 19, 2020
Heart Rhythm Disorders: What's the role of medications and technology?
Peter Ott, MD, associate professor of clinical medicine at the University of Arizona College of Medicine - Tucson. He is the holder of The Peter Ott, MD, Endowed Chair of Electrophysiology at the UA Sarver Heart Center. Dr. Ott is board certified in internal medicine, cardiovascular diseases and cardiac electrophysiology. His clinical expertise is the management of patients with cardiac arrhythmias, including catheter ablation therapy and device therapy (implantable defibrillator and pacemaker).
---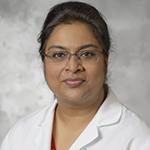 April 16, 2020
From Hands to Heart - Screening for cardiac amyloidosis
Preethi William, MD, clinical assistant professor at the University of Arizona Sarver Heart Center and a cardiologist with the Advanced Heart Failure, Mechanical Circulatory Support and Transplant Cardiology Team at Banner – University Medical Center Tucson. She is board certified in internal medicine, geriatrics and cardiology. Her clinical interests include heart failure, cardiac transplantation, and mechanical circulatory devices.  
Thanks to Dr. Aaron Wolfson for launching the Green Valley Lecture Series on Jan. 16 with "Understanding Heart Failure: When to ask for an advanced heart disease referral?"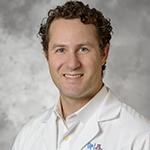 Aaron Wolfson, MD, MS, member of the Advanced Heart Failure and Transplant Cardiology section of the Division of Cardiovascular Medicine at the University of Arizona Sarver Heart Center, provided an update on heart failure and when a patient should ask for a referral to a cardiologist who specializes in advanced heart disease. For an appointment with Dr. Wolfson, please call Dalila Martinez at 520-694-6303.