Faculty and mentees from University of Arizona Colleges of Medicine in Tucson and Phoenix will be active as presenters and participants at numerous sessions of American Heart Association Scientific Sessions 2019, Nov. 16-18 in Philadelphia (#AHA19).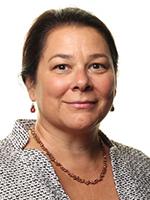 Nancy K. Sweitzer, MD, PhD, professor of medicine, chief of cardiology, and director of University of Arizona Sarver Heart Center, is  chairing a panel on Monday 11/18: How Do (or Don't) New Therapies Work to Reduce CVD Risk? Latest from Recent Trials.
She also is speaking on "New Advances in Heart Failure Treatment" at a special all-day session on Saturday titled: State of the Art Cardiovascular Care. 
Dr. Sweitzer is mentoring in the Women in Cardiology and the Fellows in Cardiology mentoring events and conducting a session in the Women's Lounge on "Getting Your Article Published & How to Peer Review an Article" with two other female physician-scientists. 
As editor-in-chief of Circulation: Heart Failure, Dr. Sweitzer is participating in several journal activities and meetings.
On Sunday afternoon, Dr. Sweitzer becomes the president of the Association of Professors of Cardiology (APC).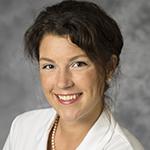 Sophia Airhart, MD, assistant professor of medicine, Division of Cardiology, College of Medicine – Tucson, is an invited panelist for the AHA FIT (Fellowship In Training) event, "What You Need to Know for a Career in Advanced Heart Failure / Transplant Cardiology," at AHA Scientific Sessions 2019.
She also will attend Circulation: HF editorial board meetings and several clinical trial meetings.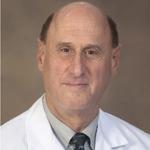 Joseph Alpert, MD, professor of medicine, Division of Cardiology, College of Medicine – Tucson, will be poster professor on Monday afternoon for a session entitled Cardiovascular Care for the Aging Patient. He also will participate in a meeting of members of the Task Force for the Universal Definition of Myocardial Infacrction to talk about possible future documents.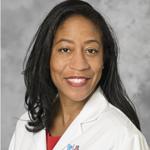 Khadijah Breathett, MD, MS, assistant professor of medicine, Division of Cardiology, College of Medicine – Tucson, is presenting Does race influence decision-making for advanced heart failure therapies? She also is moderating three sessions:
Global Roundtable: Addressing Questions Regarding Devices and Heart Failure (ANMCO Italian Association of Hospital Cardiologists, Cardio Renal Society of America, Gulf Heart Association, Pan African Society of Cardiology and Singapore Cardiac Society)
Vulnerable Populations and Disparities
Hemodynamics, Myocardial Structure/Function Sill Matter in Heart Failure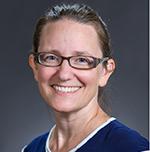 Taben Hale, PhD, assistant professor in the Department of Basic Medical Sciences at the College of Medicine – Phoenix, will moderate a session on Sunday,10:45-noon, Room 120C "Cardiac Fibrosis: Regulation and Roles in the Stressed Heart"
She also will facilitate a Sunday session, 2 - 3:15 p.m. in Rm 121C "Leveraging Social Media for Learning/Networking/Advocating in Cardiovascular Science."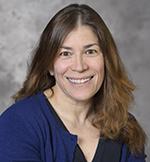 Julia Indik, MD, PhD, professor of medicine, Division of Cardiology, College of Medicine – Tucson, will present the HRS 2019 consensus statement on arrhythmogenic cardiomyopathies, Saturday at 3:45 p.m., in a session entitled: Guideline Essentials – Top 5 points from recent Guideline/Consensus Document you Need to Know."
She also will participate in presentations of interesting ECGs and EGMs at 2pm on Saturday at the session "ECGs and EGMs in Real-Time."
"I'm also looking forward to EP Jeopardy (my third time!)," on Sunday at 4 p.m., said Dr. Indik.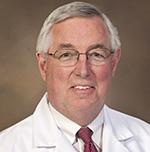 Karl B. Kern, MD, professor of medicine, Division of Cardiology, College of Medicine – Tucson, will moderate and speak at a joint AHA and Brazilian Society of Cardiology symposium on Cardiac Arrest on Saturday, 9-10:30 a.m. (Convention Center, Room 121A). He also will speak on Hands-Only CPR in 2019 at that session (9:15-9:25 a.m.).
He will present the results of the PEARL Study ("A Pilot Randomized Controlled Trial of Early Coronary Angiography Versus No Early Coronary Angiography for Post-Cardiac Arrest Patients without ST Elevation") on Saturday at AHA Sessions "Featured Science" in the Convention Center Room 111AB at 3:45-3:53 p.m., with a follow-up discussion from 3:53-3:56 p.m.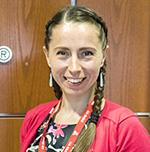 Yana Roka Moiia, PhD, postdoctoral research associate, College of Medicine – Tucson, will present a poster: The "Thrombosis-Bleeding Paradox of Mechanical Circulatory Support: Shear Stress Promotes Platelet Prothrombosis and Microparticle Generation While Inducing Integrin GPIIbIIIa Shedding and Decreased Aggregability," on Monday, 1:30 – 2 p.m., Zone 1, Science and Technology Hall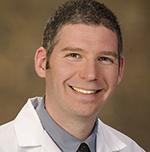 Michael Seckeler, MD, MSc, associate professor of pediatrics, College of Medicine – Tucson, presents an oral abstract: "Marked Decline in Exercise Performance for Adolescents with Fontan Physiology – An Analysis of the Pediatric Heart Network Fontan Public Data Set. Co-authors are Scott Klewer, MD, and Jennifer Andrews, PhD.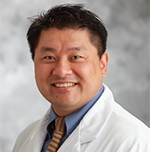 Wilber Su, MD, section director, heart rhythm disorders, College of Medicine – Phoenix, will present four poster abstracts:
Management of TYRX Antibiotic Pouch Allergy (Saturday, 1:30-2 p.m.)
Time-to-Effect Dosing is Insufficient to Predict Permanent Pulmonary Vein Isolation (Monday, 1:30-2 p.m.)
Case Study: Right-sided Implant of Subcutaneous ICD in Patient with Situs Inversus Totalis (Saturday, 1:30-2 p.m.)
Case Study: De Novo Subcutaneous Implantable Cardioverter Defibrillator in Patient with LVAD (Saturday, 4:30-5 p.m.)