While the COVID-19 pandemic has amplified racial and ethnic health disparities, these issues have been apparent in care for patients with chronic conditions, such as heart disease, diabetes and high blood pressure.  In addition to individual and genetic risk factors, physician bias and social determinants, such as culture, history, health care access and environmental toxins, contribute to the inequities. University of Arizona Sarver Heart Center Cardiologist Dr. Khadijah Breathett chaired the writing committee for the American Heart Association Scientific Statement published in Circulation, May 28, 2020.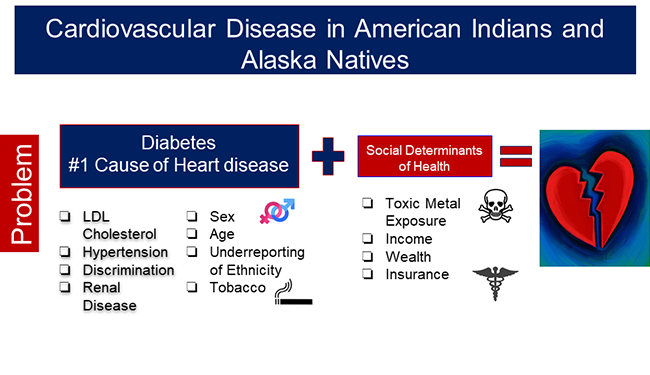 Excerpts from AHA News:
American Indians and Alaska Natives develop cardiovascular diseases at earlier ages than white Americans. Heart disease rates are approximately 50% higher among the 5.2 million Americans who self-identify as American Indian and Alaska Native, compared to white Americans. And, more than one-third of deaths attributed to cardiovascular disease occur before the age of 65. 
"Racial and ethnic minority groups in the U.S. have suffered from inequitable policies for hundreds of years. These policies have contributed to mistrust in the traditional health care system. The most effective way to create change is through restructuring of inequitable policies and empowerment of communities," said Khadijah Breathett, MD, MS, assistant professor of medicine and advanced heart disease and transplant cardiologist, Sarver Heart Center at the University of Arizona College of Medicine – Tucson.
In addition to individual risk factors, there are others that need to be addressed at the policy level, including the exposure to toxic metals due to groundwater contamination, which is particularly high in the Midwest and Southwest.
Physician bias influences healthcare delivery among racial and ethnic minorities. Experiences of discrimination and microaggressions in the healthcare setting have correlated with worse physical and mental health among American Indians with chronic diseases.
Shared decision-making between a patient and their health care professional has been a longstanding tradition among some American Indians and Alaska Natives. Many participate in community-talking circles in which everyone in the group has the right to provide uninterrupted perspectives. Talking circles have been instrumental in providing education and empowering the American Indian and Alaska Native community to manage type 2 diabetes.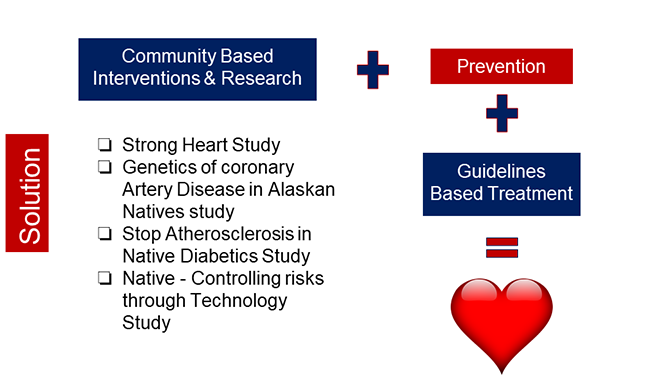 Read the full American Heart Association News Release, May 28, 2020.