TUCSON, Ariz. – Three cardiologists recently joined the University of Arizona Sarver Heart Center. Arka Chatterjee, MD, Talal Moukabary, MD, and Madhan Sundaram, MD, are now faculty of the UArizona College of Medicine – Tucson, Department of Medicine, Division of Cardiology, and are now seeing patients at Banner – University Medical Center Tucson.
"With the addition of Drs. Chatterjee, Moukabary and Sundaram we continue the rapid growth in cardiovascular medicine at the University of Arizona and Banner – University Medical Center Tucson and enhance our ability to provide highly personalized and expert care in the most advanced cardiology procedures to our patients," said Nancy K. Sweitzer, MD, PhD, director of the UArizona Sarver Heart Center, professor of medicine and chief of cardiology.
"These three physicians not only bring experience in electrophysiology, coronary and peripheral interventions, and minimally invasive valve replacement, but they will expand the research offerings of the Sarver Heart Center in important areas of cardiology. This will allow us to bring the latest advances in heart disease treatment to the people of Southern Arizona," said Dr. Sweitzer.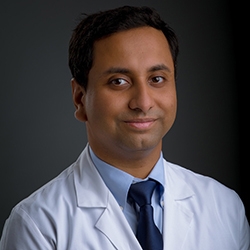 Dr. Chatterjee is the associate director of the Structural Heart Program at Banner – University Medical Center Tucson. He is board certified in interventional cardiology, cardiovascular disease, internal medicine, and echocardiography. Dr. Chatterjee is experienced in transcatheter therapies for valvular disease and other congenital/structural heart defects. He has completed more than 200 transcatheter aortic valve replacement (TAVR) procedures. He finds that the best part of working in the structural heart team is the synergy that occurs when the multidisciplinary team of expert providers works together to identify the ideal treatment for each patient's unique case. Dr. Chatterjee's research interests include outcomes research after coronary, structural and adult congenital interventions and advances in structural and device therapies for heart disease.  
Dr. Moukabary is a cardiac electrophysiologist (a cardiologist specializing in abnormal heart rhythms). He is an expert in computer modeling of cardiac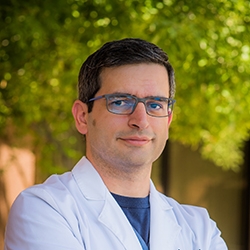 arrhythmia, imaging in the cardiac electrophysiology lab, cell-based arrhythmia therapy, and clinical cardiac electrophysiology. He is board certified in clinical cardiac electrophysiology and internal medicine.  Dr. Moukabary's research interests include use of stem cell and iPS cell therapies for heart rhythm disorders.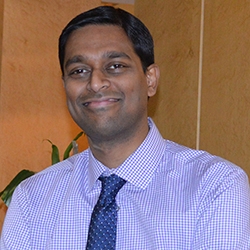 Dr. Sundaram is the director of the Banner – University Medical Center Tucson Cardiac Catheterization Lab and Endovascular Services. He is board certified in interventional cardiology, cardiovascular disease, echocardiography, and internal medicine. His clinical interests include complex coronary interventions, chronic total occlusions, endovascular peripheral interventions, interventions for acute pulmonary embolism and structural heart disease interventions. His research interests include cardiac interventions in older adults and clinical trials in coronary artery disease, peripheral artery disease, and pulmonary embolism.
To make an appointment to see any Banner physician, please call 520-694-8888.
About the University of Arizona Sarver Heart Center
The University of Arizona Sarver Heart Center's 160 members include faculty from cardiology, cardiothoracic surgery, pediatric cardiology, neurology, vascular surgery, radiology, endocrinology, emergency medicine, nursing, pharmacy and basic sciences. The UArizona Sarver Heart Center emphasizes a highly collaborative research environment, fostering innovative translational or "bench-to-bedside" research; dedicated to innovating lifesaving patient care. If you would like to give permission for Sarver Heart Center to contact you about heart research studies, please complete a Cardiology Research Registry Information Form. The academic mission of the Sarver Heart Center encompasses four fellowship programs in cardiovascular disease, interventional cardiology, advanced heart failure and transplant cardiology, and electrophysiology. For more information: heart.arizona.edu (Follow us: Facebook | Twitter | Instagram | YouTube).
About Banner – University Medical Center Tucson and South
Banner – University Medical Center Tucson and Banner – University Medical Center South are part of Banner – University Medicine, a premier academic medical network. These institutions are academic medical centers for the University of Arizona College of Medicine Tucson. Included on the two campuses are Banner Children's Diamond Children's Medical Center and many clinics.  The two academic medical centers are part of Phoenix-based Banner Health, one of the largest nonprofit health care systems in the country. Banner Health is in six states:  Arizona, California, Colorado, Nebraska, Nevada and Wyoming. For more information, visit www.BannerHealth.com/UniversityTucson or www.bannerhealth.com/UniversitySouth