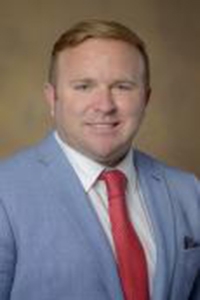 Brian Panique joined the University of Arizona College of Medicine – Tucson as senior director of development. Sarver Heart Center is one of his primary focus areas.
Panique holds more than 10 years of experience in fundraising, including supporting non-profit organizations such as the Make-a-Wish Foundation. He is the former assistant vice president of leadership giving at the CHOC Children's Hospital in Orange, California. Prior to joining CHOC, Panique was the chief development officer at the University of Southern California's School of Pharmacy and the associate director of major gifts at the Lucile Packard Foundation for Children's Health.
Panique holds a bachelor's degree in fine arts from the UArizona. He is also a former member of the UArizona football team.
For information on supporting Sarver Heart Center, please contact Brian Panique, senior director of development. Email: panique@arizona.edu | Phone: 520-626-4518