The COVID-19 pandemic is associated with higher blood pressure levels among middle-aged adults across the United States, according to recent research published in the American Heart Association's journal Circulation.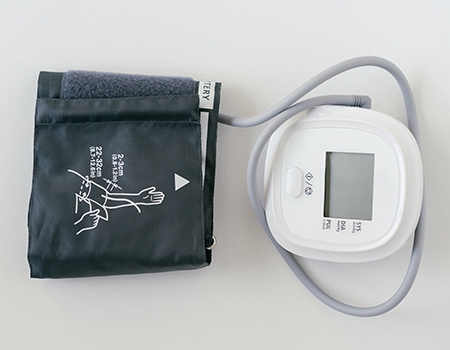 Blood pressure control worsened in both men and women with the onset of the COVID-19 pandemic in the United States in 2020. Women and older adults had the highest blood pressures measured during the pandemic.
"The pandemic upended so many routines, from personal lifestyle and disease prevention habits to healthcare delivery. This study illustrates the importance of knowing your numbers, monitoring your health and staying on top of preventive health care," said Nancy K. Sweitzer, MD, PhD, director of the University of Arizona Sarver Heart Center and professor of medicine at the College of Medicine – Tucson.
"When the magnitude of the pandemic became apparent, hospitals locked down, cancelled most non-emergency procedures, and postponed many routine clinical appointments or transitioned them to virtual, where monitoring of routine vital signs like blood pressure is lost in most patients. At the same time, many people were moving less, changing their eating and drinking habits, and losing stress management support systems," added Dr. Sweitzer. "It isn't surprising to see this large-scale documentation of what cardiologists know has been happening in their own clinical practices. That said, to the extent we are all eating less restaurant food, salt intake is probably down, unless we replace restaurant food with processed food.  The pandemic, when we are all stuck at home more, is a great time to change to a more plant focused, heart healthy, low salt diet. People need to maintain healthy lifestyle routines along with the COVID-19 safety protocols we've been recommending, despite the never ending nature of the pandemic."
COVID-19 prevention measures include getting vaccinated, with a booster shot six months after the second vaccine dose, which is critical to protection against hospitalization with the omicron variant; wearing masks, particularly indoors when group vaccination status is mixed or unknown; and staying home when you don't feel well or have been exposed to someone who is positive for COVID-19. With the highly transmissible omicron variant, this is even more true. What may be a mild case for one person could turn into a hospitalization for another. Immunosuppressed people like transplant recipients have a more intensive vaccination schedule – ask your doctor which vaccine schedule is right for you. 
According to the American Heart Association, nearly half of American adults have high blood pressure or hypertension, and the rates are even higher as we age.  Hypertension is a leading cause of many kinds of heart disease, and nearly 75% of all people with diagnosed high blood pressure remain above recommended blood pressure levels. Normal blood pressure is less than 120/80 mm Hg. When it is elevated or recently diagnosed, physicians often recommend a brief period of attempts at lifestyle changes, but if that is not rapidly successful medications are typically required to control blood pressure to levels that reduce risk of heart attacks and strokes in people with hypertension. Read the AHA guidelines.
Visit the Sarver Heart Center Prevention webpages for more information about lifestyle and risk reduction.