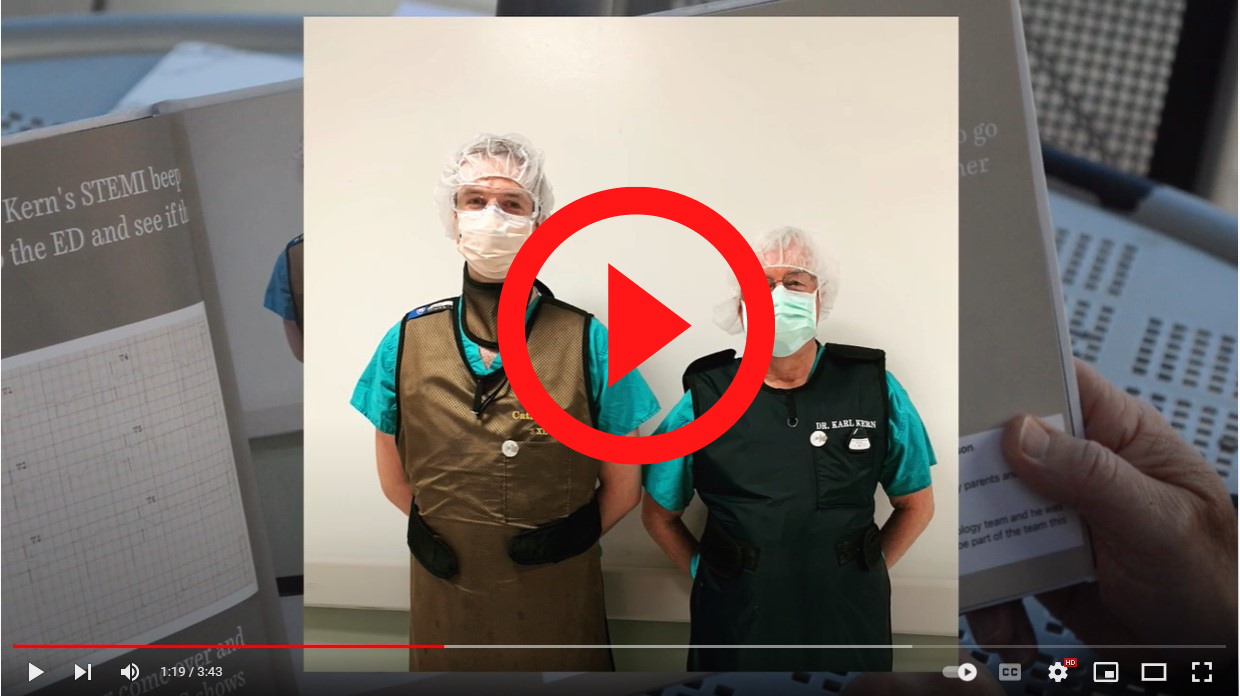 Karl Kern, MD and his son, Matthew Kern, MD flipped through the pages of a homemade book on a warm May morning at a table outside the Sarver Heart Center at the University of Arizona College of Medicine – Tucson.
My First STEMI Book.
A photo of the father-and-son, Karl and Matt, adorn the cover.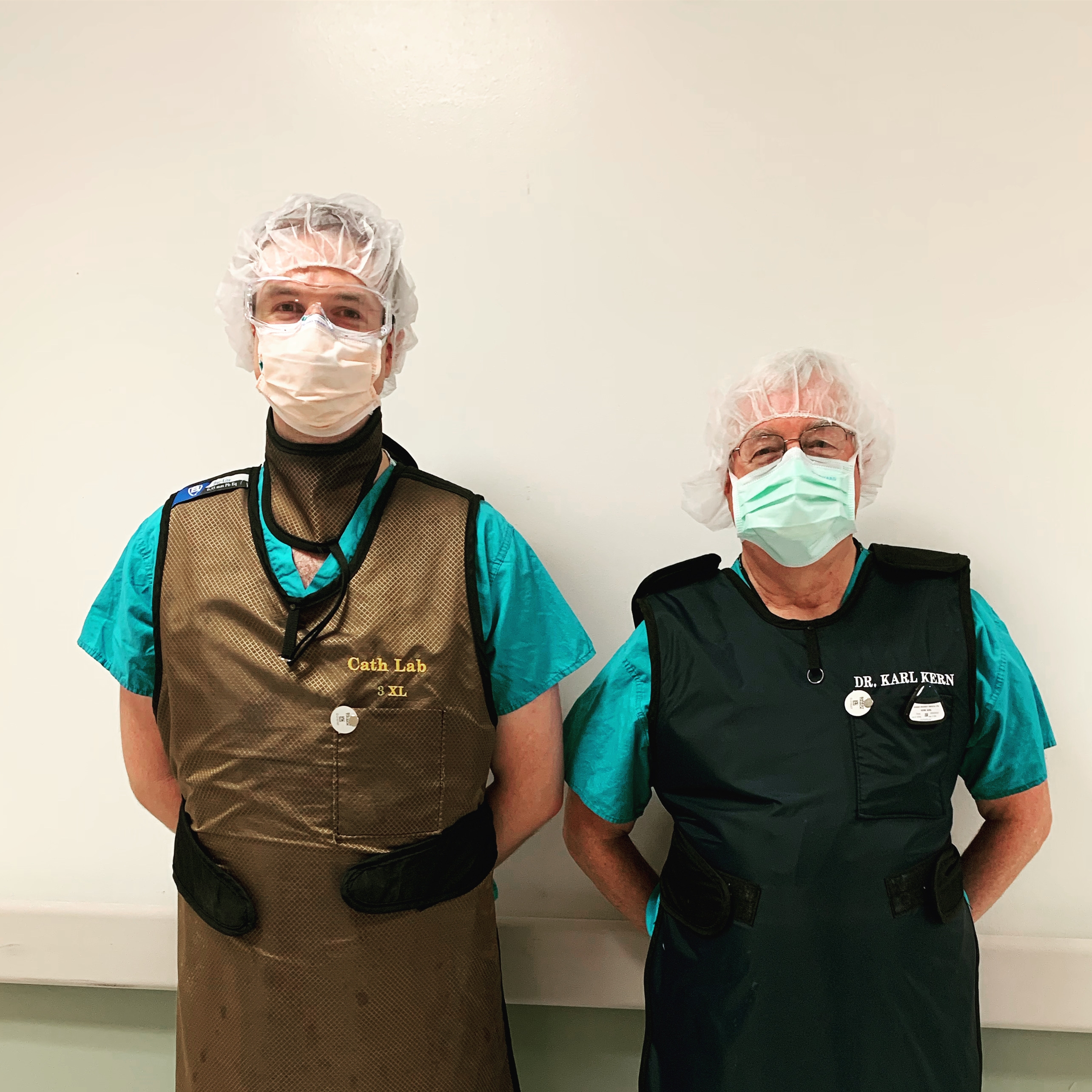 "A youngster gets his first bicycle book, his first animal book, and I thought it would be great to make Matt his first STEMI book," Dr. Karl Kern said.
The story inside My First STEMI Book is one the father and son wanted to commemorate.
On November 20, 2020, Dr. Karl Kern was in clinic with ten patients waiting to be seen. He was also on call for STEMI (St-elevation myocardial infarction), ready to respond in case any patients with cardiac emergencies showed up at the hospital.
Coincidentally, Dr. Matt Kern, then a medical student, was at Banner - University Medical Center South Campus for his cardiology rotation. When Karl's pager alerted him to the arrival of a patient experiencing a possible heart attack, he sent his son downstairs to determine if it was real. "It wasn't," noted Matt.
Hours later, Dr. Karl Kern received another alert on his pager. Again, he sent his son to examine the patient. This time, the STEMI – Matt's first – was real, and his father needed to come to campus and perform a coronary cath.
It was hardly the first time the father and son were together at the hospital.
"I grew up coming to the University hospital as a kid," said Dr. Matt Kern. He would occasionally join his dad during a shift at the hospital on Saturdays. "I would have my own white coat and a little plastic stethoscope that I actually found in the interventional fellows office when I started medical school in 2018," he added.
Dr. Karl Kern remembers the time his son joined him in a patient's room when he was five years old, and the patient asked him if he wanted to be a doctor. Matt replied, "I am a doctor!"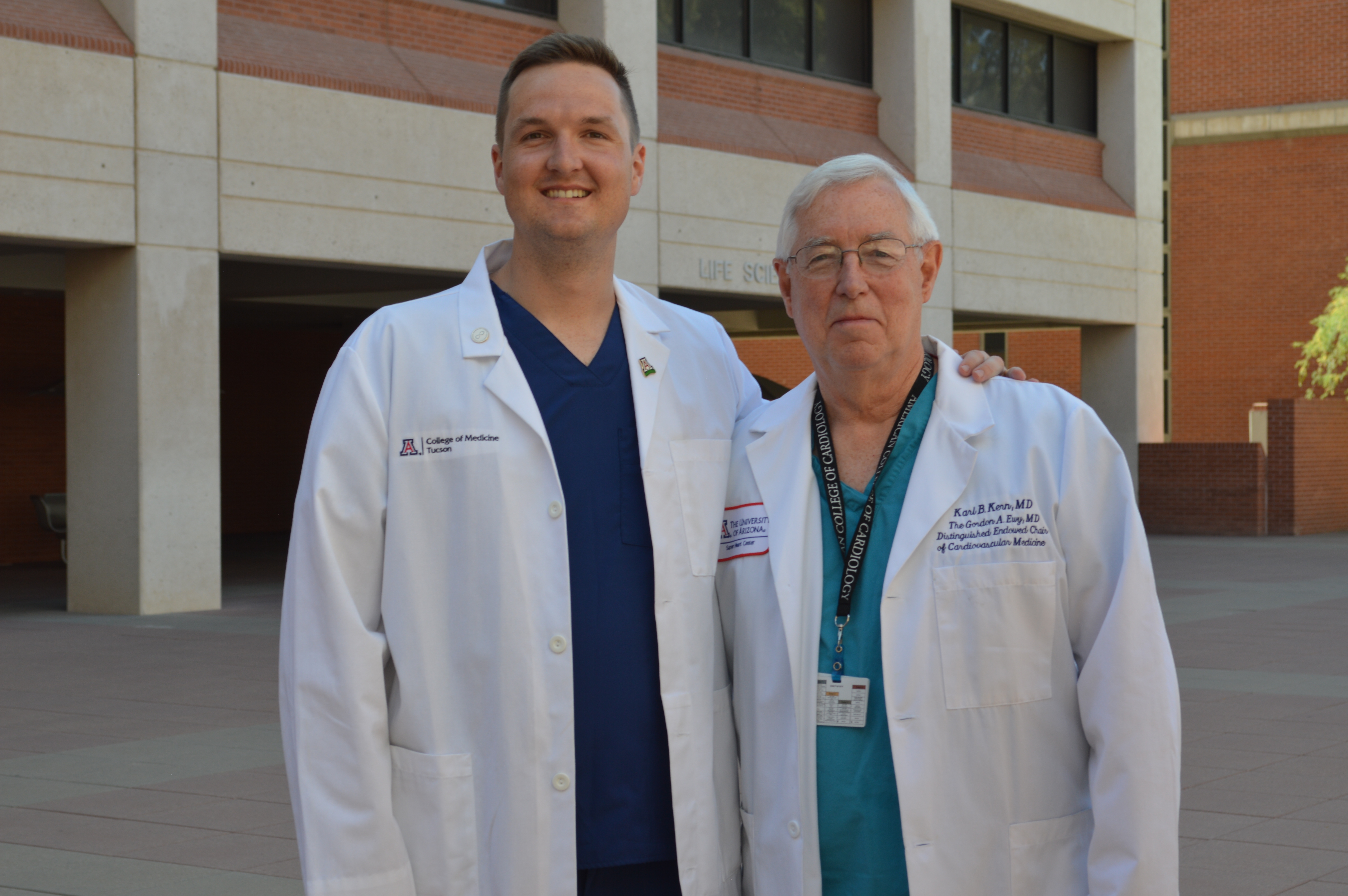 "They're very great memories for me dragging him along," said Dr. Karl Kern. "When we were busy downstairs, we put a Disney movie on in the VCR for him. I never had this dream of 'my kids have to be a doctor,' but it's also very satisfying to see him find the same path as I did."
Dr. Matthew Kern graduated from the University of Arizona College of Medicine – Tucson in May. Dr. Karl Kern said this year's convocation ceremony was nostalgic for him as he was able to place around his son's neck the doctoral hood signifying his son's completion of medical school.
"42-years-ago was mine," Dr. Karl Kern said about his own graduation from medical school, "and here was my last son crossing the stage with me."
On June 30, Dr. Karl Kern will retire from the University of Arizona, ending his decades-long career. One day later, Dr. Matt Kern will begin a new chapter: his first year of residency training in internal medicine at Vanderbilt University.
"It was really special to come full circle," Dr. Karl Kern said.