Three University of Arizona College of Medicine – Tucson medical school graduates were selected to receive the 2022 Zenas B. Noon Award for Excellence in Cardiology, an award established by the family of Dr. Noon, a surgeon born in Nogales, AZ who served that community for more than three decades.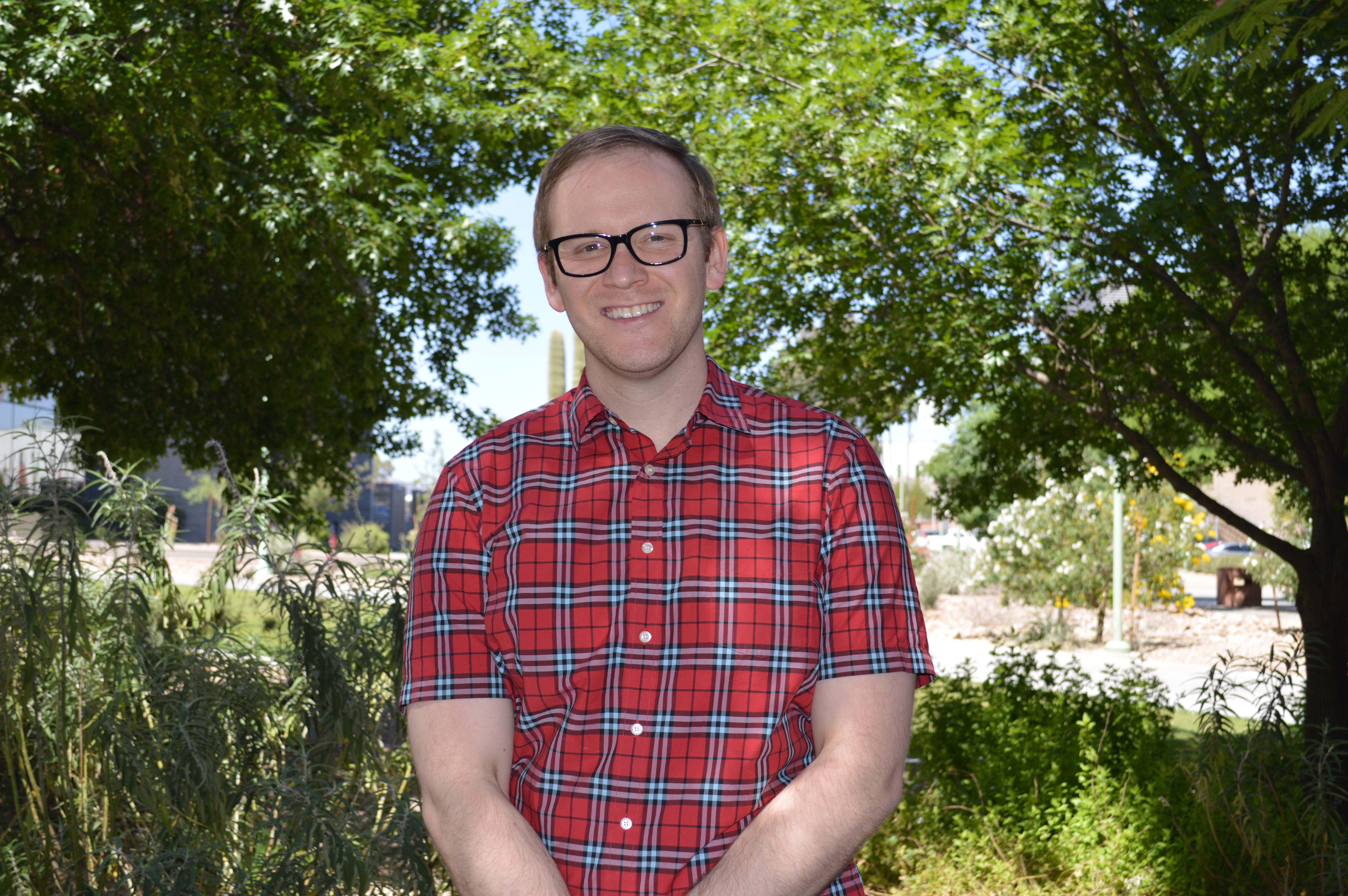 Mark Edwards, MD
will begin an internal medicine residency at the University of Michigan. "Throughout medical school here at the UACOM-T, I found myself continually interested in cardiovascular medicine," said Edwards. "However, my passion for Cardiology specifically was solidified during my Internal Medicine clerkship during my third year of medical school. During this time, I was able to rotate with the Cardiology team at Banner South campus for two weeks. I had never been happier, and work didn't feel like work!"
Before medical school, Edwards worked in K-12 education in Tucson. While attending COM-T, Edwards tried to stay open to various fields of medicine, but knew he wanted to be involved in medical education.
During his fourth year at the University of Arizona College of Medicine – Tucson, Edwards was able to rotate with the Cardiology department for several weeks. He said it simply felt right.
"He would always stay late to observe procedures on his rotation, and once he even solely managed a post-cath complication calmly and with shrewd decision-making that allowed the patient to be safely discharged a couple hours later," said Pooja Jagadish, MD, who nominated Edwards for the award.
"I find that Cardiology allows me to combine my passion for medical education/academic medicine with my love for cardiovascular health as I strive to be a positive advocate for my future patients and mentees," said Edwards. "Like Dr. Noon, I hope to be as devoted to my patients and community as I am to my family."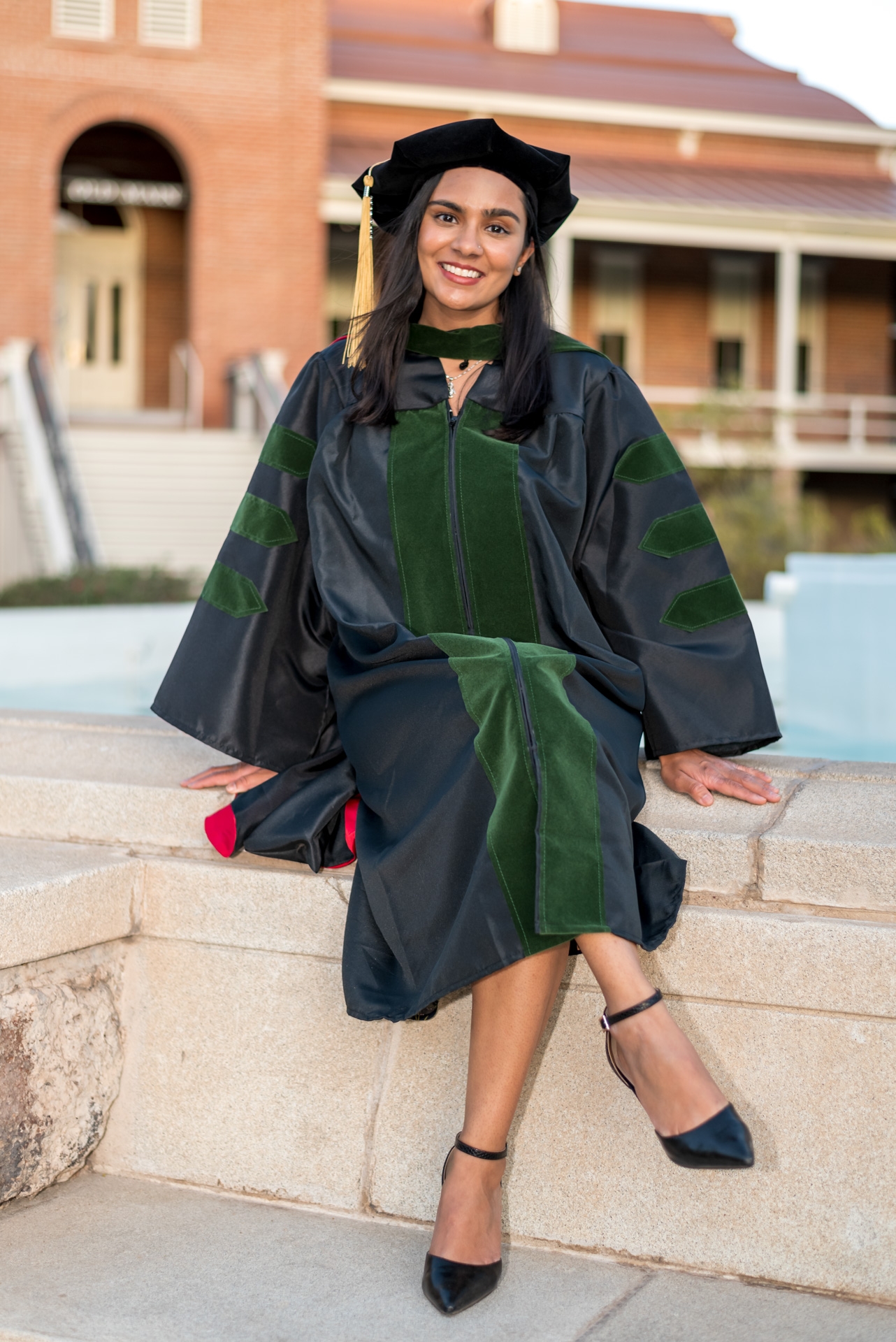 Meera Kapadia, MD, an Arizona native, will move to begin her training in internal medicine at the University of Texas at Houston.
Before medical school, Dr. Kapadia studied chemical engineering at Arizona State University and worked at Intel Corporation as a process engineer. As a medical student, she was fascinated by the physiology of the body, its pathology, and how differently people age. This led her to complete the Medical Student Training in Aging Research (MSTAR) program at Harvard Medical School between her first and second year of medical school. It was in Boston that she was introduced to the field of internal medicine and cardiology. Her project on transcatheter aortic valve replacements in patients with differing baseline cognitive levels brought together her passion for patient care and technology perfectly.
Her internal medicine rotation during her third year solidified both her choice to pursue IM and eventually cardiology. She graduated with two distinctions: community service and leadership and innovation in healthcare. "I think the biggest reason that I wanted to pursue medicine was to take care of those who did not have access to healthcare. Working within the various clinics at the College of Medicine, I have been able to see how physicians can change the trajectory of their patients' lives by improving health literacy through education," said Kapadia. "Going beyond the walls of the hospital, physicians of the future need to know how to effectively advocate for their patients. Being part of these distinction tracks has helped me reach this goal."
"It is a great honor to be chosen for Zenas B. Noon Award for Excellence in Cardiology, and I would like to thank the Noon family for their support of the cardiology program at the Sarver Heart Center," said Kapadia. "The attendings and fellows that I have had the opportunity to train under and do research with are some of the smartest, kindest, and most driven individuals I have come to know. Dr. Noon's commitment to the community, patients, and country was very inspirational to learn about. As I progress through my career, I hope to emulate his dedication and perseverance in the field of medicine to best serve my patients."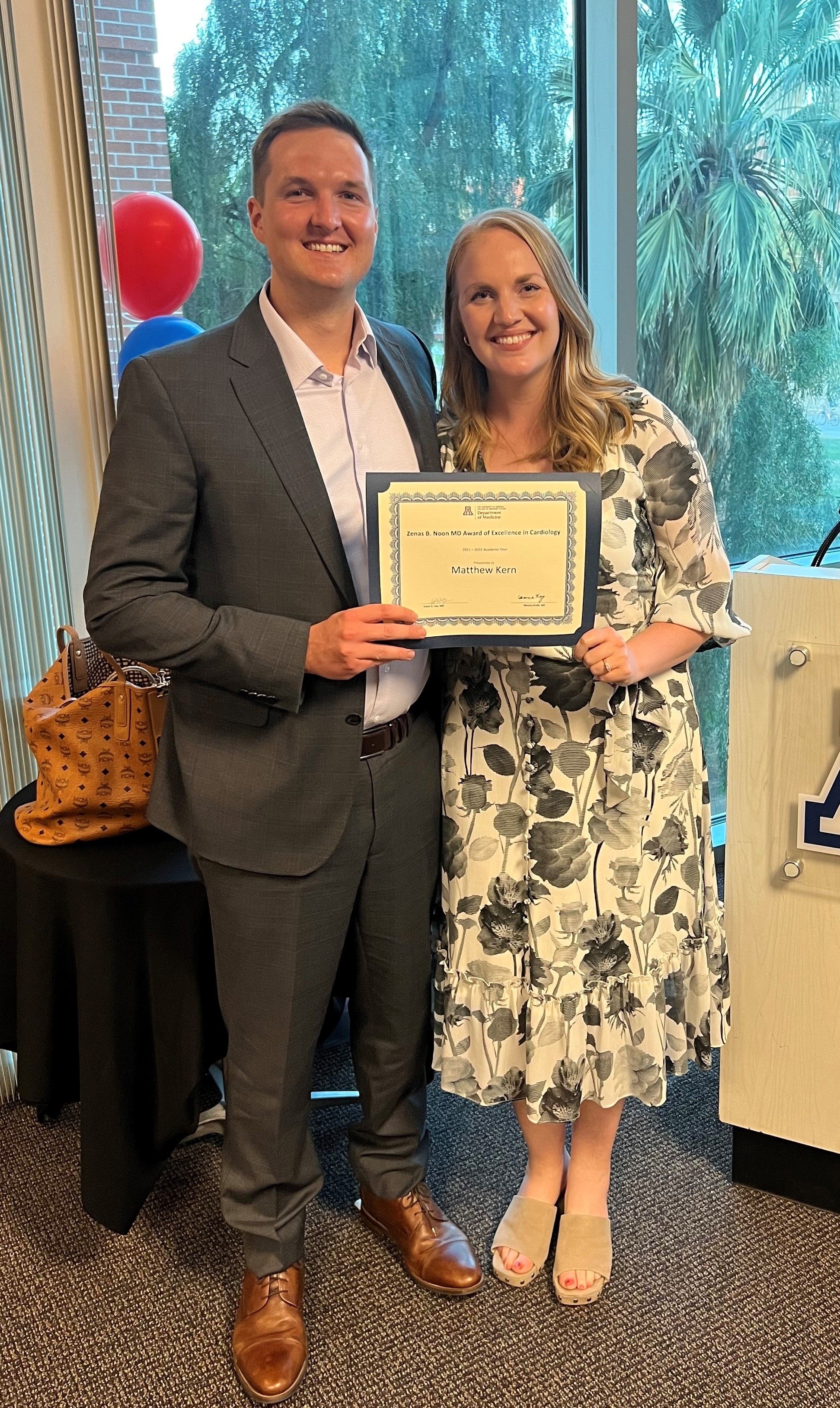 Matthew Kern, MD
, a Tucson native, will begin an internal medicine residency program at Vanderbilt University Medical Center in Nashville, TN.
In high school, he spent to weeks working in the Resuscitation Research Group's lab, as his father, Karl Kern, MD worked at the Sarver Heart Center. Kern returned to the lab for several months one summer while a undergraduate at Brigham Young University and contributed to the project investigating intra-cath resuscitation. "These experiences with patient care and research helped me discover my love of both the interpersonal and intellectual dimensions of medicine and played a critical role in my career decision," said Kern.
Returning to Tucson to attend COM-T, Kern joined the College of Medicine Resuscitation Education and CPR Training (REACT) group and worked with Erika Yee at the Sarver Heart Center on a study about AED accessibility for the deaf and hard-of-hearing populations.
Kern plans to specialize in cardiology and hopes to practice in an academic setting.
"I'm extremely honored to be a recipient of the Noon Award.  Dr. Noon's decades of service in Nogales demonstrate the extraordinary impact a physician can have by investing in their community and developing lasting relationships with patients.," said Kern. I hope to emulate his example as I begin my post-graduate medical education.  I am grateful to the Noon family, the Sarver Heart Center, and the University of Arizona College of Medicine­–Tucson for their support and for providing a strong foundation for my career in medicine."
About the Noon Award
Zenas Barnard Noon was born in Nogales, AZ, in May 1905. After attending the University of Arizona, Dr. Noon graduated from the Medical College of Virginia in 1930. During the depression his means of self-financial aid was to play the saxophone and clarinet in a band on nights and weekends. He served his medical internship at the University of Michigan, studied postgraduate surgery at Johns Hopkins University and the University of Pennsylvania.
He completed his training in 1933 and accepted a position as medical director of the Federal Emergency Relief Administration Transient Camp in Nogales, where he also established a private practice. While he tried to limit his work to surgery, the economic conditions of the time demanded he also practice general medicine. He was the only surgeon in Nogales for 35 years except for the four years he was on active duty during World War II with the U.S. Army Medical Corp as an orthopedic surgeon.
Dr. Noon was active as a member of the American Medical Association, Arizona Medical Association, Santa Cruz County Medical Society, State Board of Medical Examiners and the Arizona Industrial Commission Review Board. He was a physician for the Nogales Volunteer Fire Department and an active member of the Nogales Lions Club and Elks Lodge.
Dr. Noon was a devoted family man. He and his wife, Mary, had six children, all of whom attended the University of Arizona. His son, George, is a cardiovascular surgeon and holds the Meyer-DeBakey Chair in Investigative Surgery at Baylor College of Medicine in Houston, Texas.
Dr. Zenas Noon suffered a heart attack in 1971 and decided to give up his surgical practice and broaden his general practice. After his heart attack, he finally began to take the vacations he so often prescribed to his patients. He died suddenly in 1981 while on safari with his wife, son and daughter-in-law. The family is thankful for the excellent care Dr. Noon received from the members of the Cardiology Division at the University Hospital in 1971. Subsequently they have generously set up the Zenas B. Noon Award for Excellence in Cardiology Award to recognize our outstanding medical students.