The Sarver Heart Center honors the life and legacy of longtime supporter Thomas Warren Sullivan Sr., who died at home on Sunday, November 6, 2022.
Originally from North Dakota, Tom moved to Tucson in 1972 and opened Title Security Agency. Over the years, the company flourished and served areas across Arizona. He opened Security Title in 1975, First Hawaii Title in 1983, and in 1996 became chairman of the board of First Magnus Financial Corporation. Throughout the years, Tom employed well over 7,000 people, an achievement of which he was extremely proud of.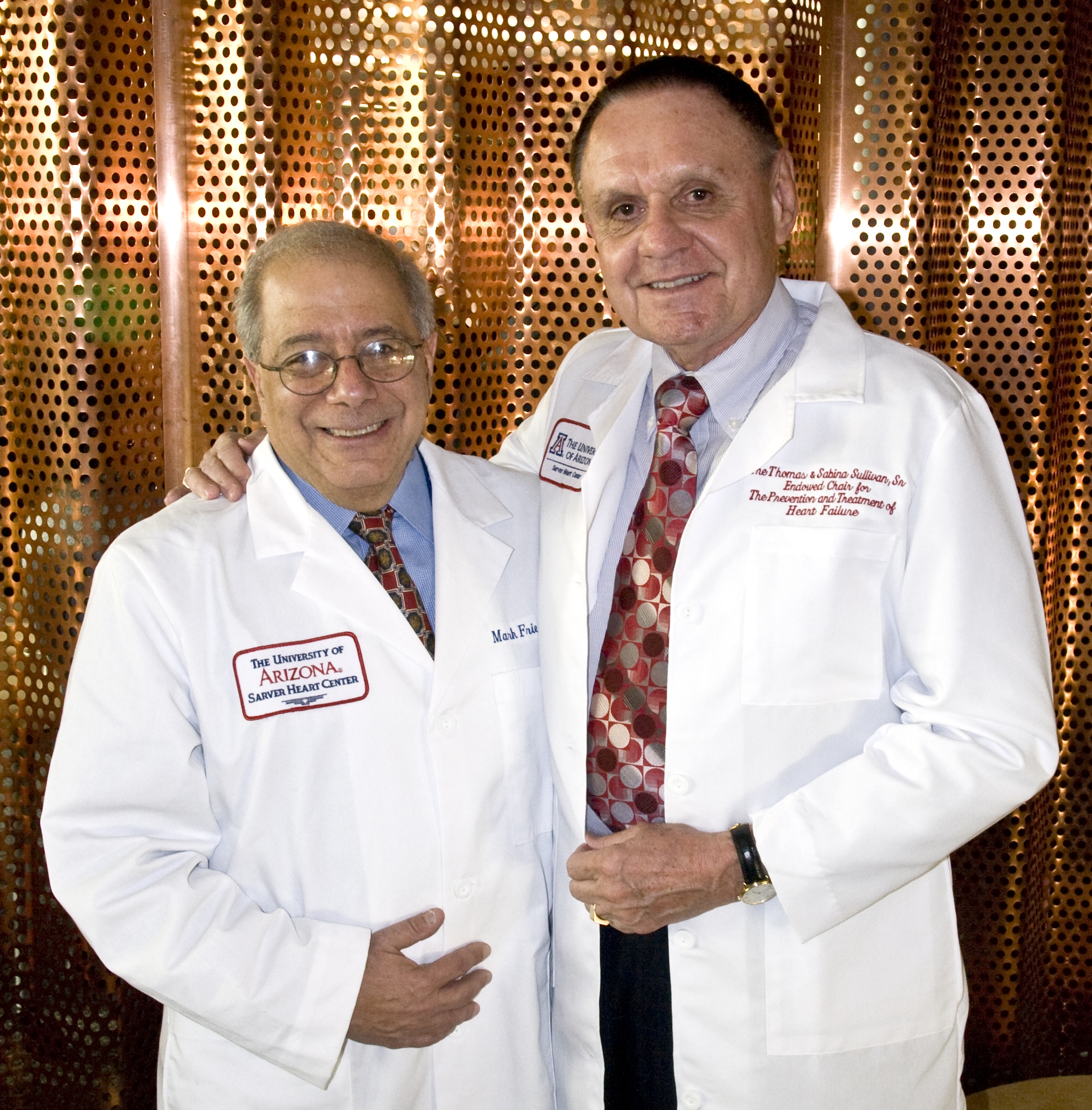 In 2006, Tom and his wife Sabina made a generous gift to establish the Tom and Sabina Sullivan, Sr. Endowed Chair for Prevention and Treatment of Heart Failure. Asked about their motivation, Tom stated "My father passed away because of heart failure. Sabina and I really decided to make our gift after spending time visiting the Sarver Heart Center. We are impressed by the persistence with which its members have pursued their goal – a future free of heart disease and stroke. The center's successful history and the promise of future accomplishments were very important factors in our decision as well."
Mark J. Friedman, MD, served as the Sullivan Endowed Chair until his retirement in early 2022. Dr. Friedman led a comprehensive heart failure program at Banner-UMC Tucson and was consistently rated one of the best cardiology teachers in the division.
"Tom was a close friend for many decades," said Humberto Lopez, Sarver Heart Center board member and friend of Sullivan. "Over those years I watched he and Sabina generously support in our community. I was chair of the Sarver Heart Center Advisory Board when Tom and Sabina established their endowed a chair. When we celebrated with Tom and Sabina, it was with a small group in our home. That was what Tom wanted. Like so much of his support, he wanted it to be about the good that would be done with their gift not a big public display or spotlight. He was a special man, a great friend and I will miss him."
Tom Sr. and his wife, Sabina, also philanthropically supported the Fox Theatre, El Tour de Tucson, and the Conquistadors. The couple were also investors for several companies involved in the research and discovery of cancer therapies, influenza, and Alzheimer's.
He is survived by his wife, Sabina, two children, three stepchildren, and 11 grandchildren.