Faculty, fellows and students affiliated with Sarver Heart Center continue to advance research, scholarship and leadership. Here are some rays of normalcy during an unprecedented time.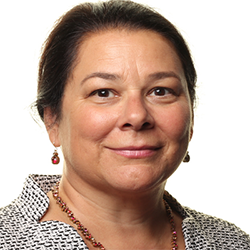 Nancy Sweitzer, MD, PhD, director of the University of Arizona Sarver Heart Center, has been appointed co-director of the UArizona Health Sciences Graduate Program in Clinical Translational Sciences. She will co-lead the program with Ronald Hammer, PhD, the CTS program co-director in Phoenix. The CTS program offers training in translational biomedical research to post-baccalaureate students and to early-career clinicians who wish to become physician-scientists. "I see the program as a strategic resource for students seeking to apply critical principles of discovery and rigorous hypothesis testing as we move scientific endeavors from pre-clinical to clinical environments. The program is another way to strengthen bonds between the strong pre-clinical sciences at the University of Arizona and our clinical faculty," Dr. Sweitzer said.
Deepak Acharya, MD, MSPH, associate professor of medicine and director of the Interventional Cardiology Fellowship Program at Sarver Heart Center, is
one of 17 faculty members selected to be in the 2020 cohort of the Learning to Lead Program, University of Arizona College of Medicine – Tucson. This nine-month program, which will begin in September 2020, is designed to foster development of the next generation of leaders.  It will provide participants with the knowledge, skills, discussion, support, and reflection needed to effectively lead a section, center, clinic, or lab within the College of Medicine.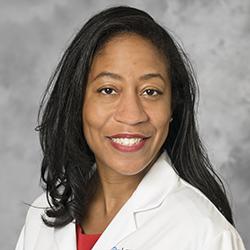 Khadijah Breathett, MD, MS, assistant professor of medicine, chaired the writing committee for the American Heart Association Scientific Statement, "Cardiovascular Health in American Indians and Alaska Natives," published in Circulation, May 28, 2020.
She also presented research findings on "Affordable Care Act Medicaid Expansion Then and Now: Racial/Ethnic Differences in Receipt of Guideline-Directed Medical Therapy During Heart Failure Hospitalizations" to the American Heart Association's Quality of Care and Outcomes Research 2020 Scientific Sessions, May 15-16.
Julia Indik, MD, PhD, professor of medicine and director of the Cardiovascular Disease Fellowship Program,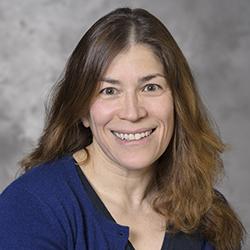 received the Gold Review Recognition Award for her high quality and timely reviews of submitted manuscripts from the editor-in-chief of Circulation: Arrhythmia and Electrophysiology. 
Outstanding Medicine Fellow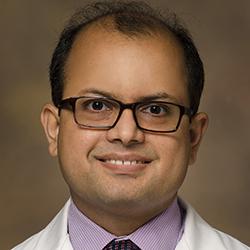 The Department of Medicine at the UArizona College of Medicine – Tucson awarded the Outstanding Fellow Award at Banner - University Medical Center Tucson to Bishnu P. Dhakal, MBBS, a 2020 graduate of the Cardiovascular Disease Fellowship Program. Resident physicians appreciated his strong clinical knowledge, his availability, and his strong teaching skills. "He's really the complete package.  Extremely bright and very creative. He was instrumental this year in the refinement of our conference series, adding debates and jeopardy sessions which learners have really enjoyed. He leads by example and brings out the best in all of us," said Dr. Julia Indik, director of the Cardiovascular Disease Fellowship Program.
Goldman Lab Students win UArizona Showcase Honors
Two undergraduate students from the Goldman Lab won 1st and 2nd place in the Graduate and Professional Student Council's 2020 Student Showcase in the Human Health category. 
Jacob Ref, a rising senior majoring in physiology and minoring in biochemistry won first place for his research poster titled, "Defining Myocardial Infarct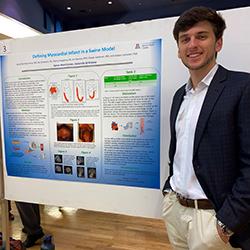 in a Swine Model."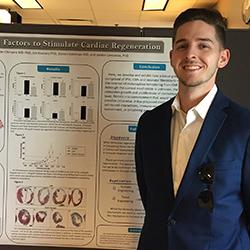 Jordan Fink, BS, won second place for his project titled, "Using Growth Factors to Stimulate Cardiac Regeneration."  He graduated with a major in biochemistry and molecular cellular biology. His next step is graduate school at the University of Minnesota for Molecular, Cellular, Developmental Biology and Genetics.