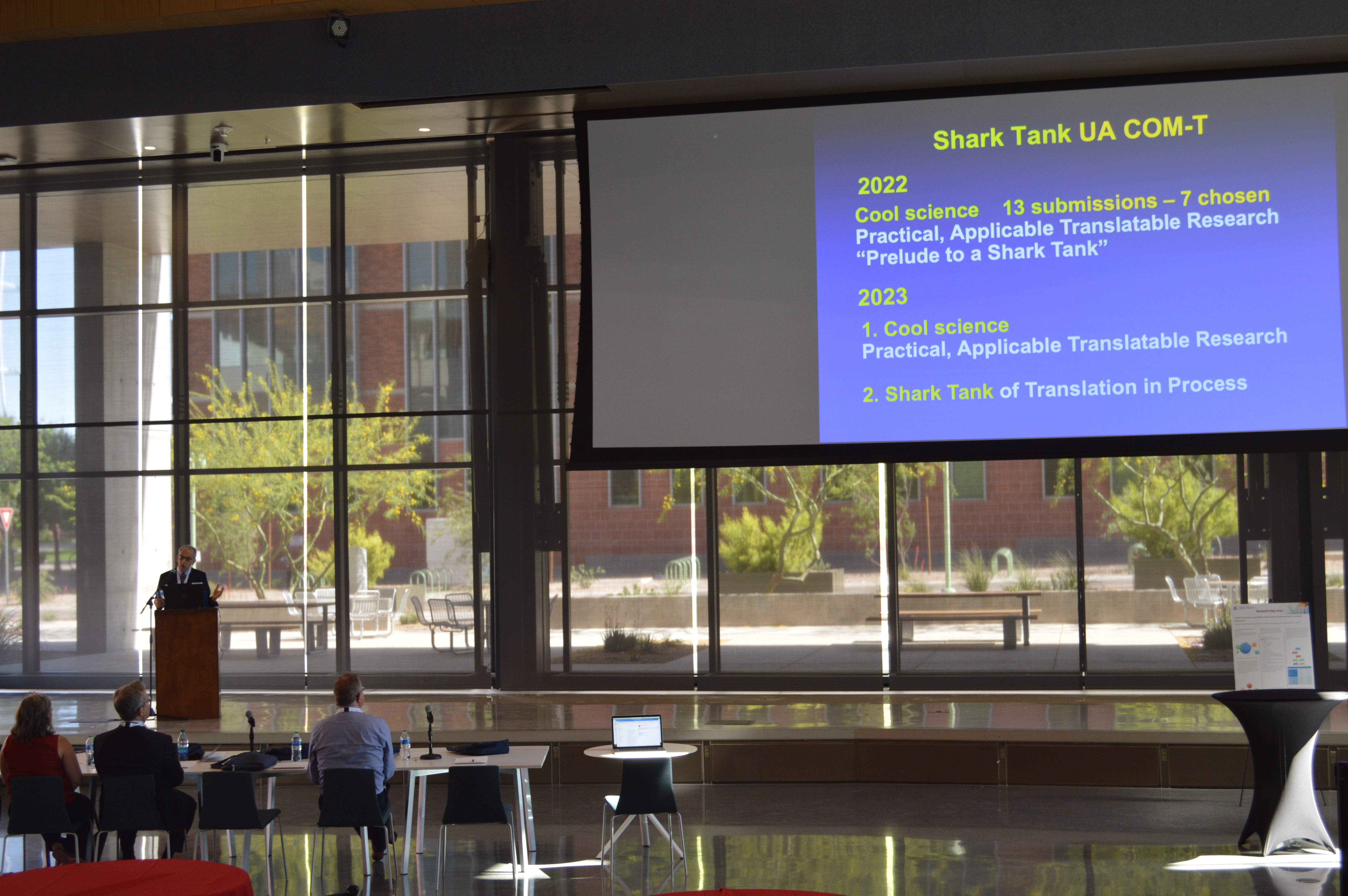 Six scientists representing the Sarver Heart Center (SHC) presented at the 2022 University of Arizona College of Medicine – Tucson Research Day. The daylong event targets basic scientists, clinicians, and learners to spur transdisciplinary collaboration in COM-T.
Three SHC members presented their science during "data blitzes" – three-minute high-level overviews of research. Presenters are limited to three PowerPoint slides: one setting up the research problem, the second describing research tools and the third focusing on the results of their research. If there's time at the end, the audience can ask questions.
Jacob Ref,
2021-2022 Investigator Awards Recipient
, presented his research on 4-Dimensional reconstruction of the heart, and its potential uses in clinical care and medical teaching. Ref is an MD candidate, class of 2025.
Pooja Jagadish, MD, a Sarver Heart Center cardiovascular disease fellow, presented in the "Future of Medical Innovations" data blitz. Her focus was a story of a patient with devastating complications. Dr. Jagadish discussed methods to identify clots in the heart noninvasively to avoid such complications in the future.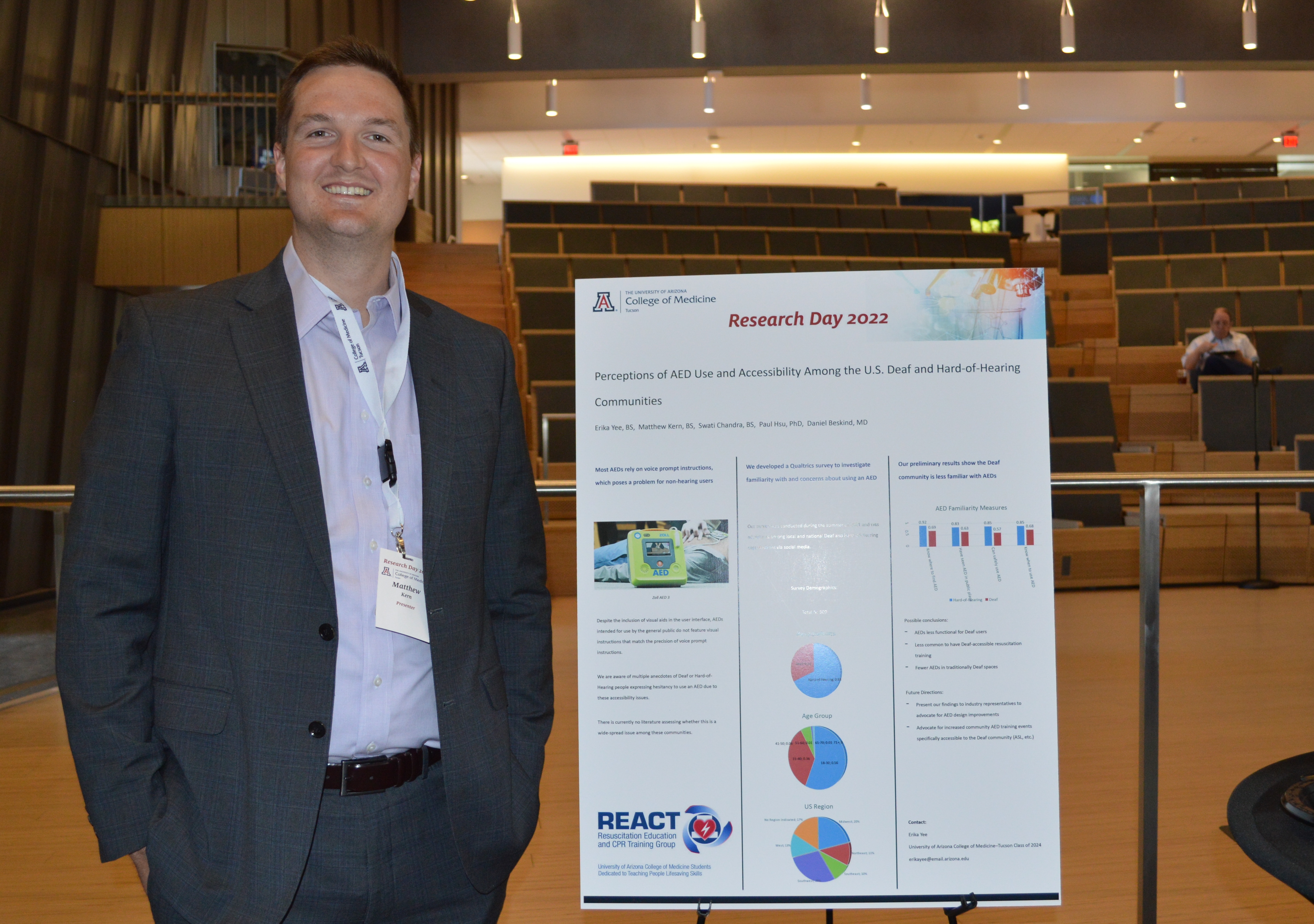 In addition to the data blitzes, select medical and graduate students presented research posters.  MD candidate and Sarver Heart Center Noon Award Recipient Matthew Kern presented a poster on perceptions of automated electrical defibrillator, or AED, use and accessibility among the U.S. deaf and hard-of-hearing communities. Erika Yee, BS, former director of the Sarver Heart Center REACT group, Swati Chandra, BS, Paul Hsu, PHD, and Daniel Beskind, MD, collaborated with Kern on the research.
Research day concluded with a shark tank-like biomedical competition, hosted by Sarver Heart Center faculty and UA Regents Professor
Marvin Slepian, MD
. Students and trainees with new, innovative and high risk ideas for prognostic, therapeutic or diagnostic techniques applied to compete. Dr. Slepian outlined the goals of the competition – to advance research, foster creativity and ingenuity, enhance and drive translation, develop innovations driven by unmet medical needs, and to make a difference.
Students pitched to a six-judge panel, including
Kaitlyn Ammann, PhD
, a member of the Sarver Heart Center.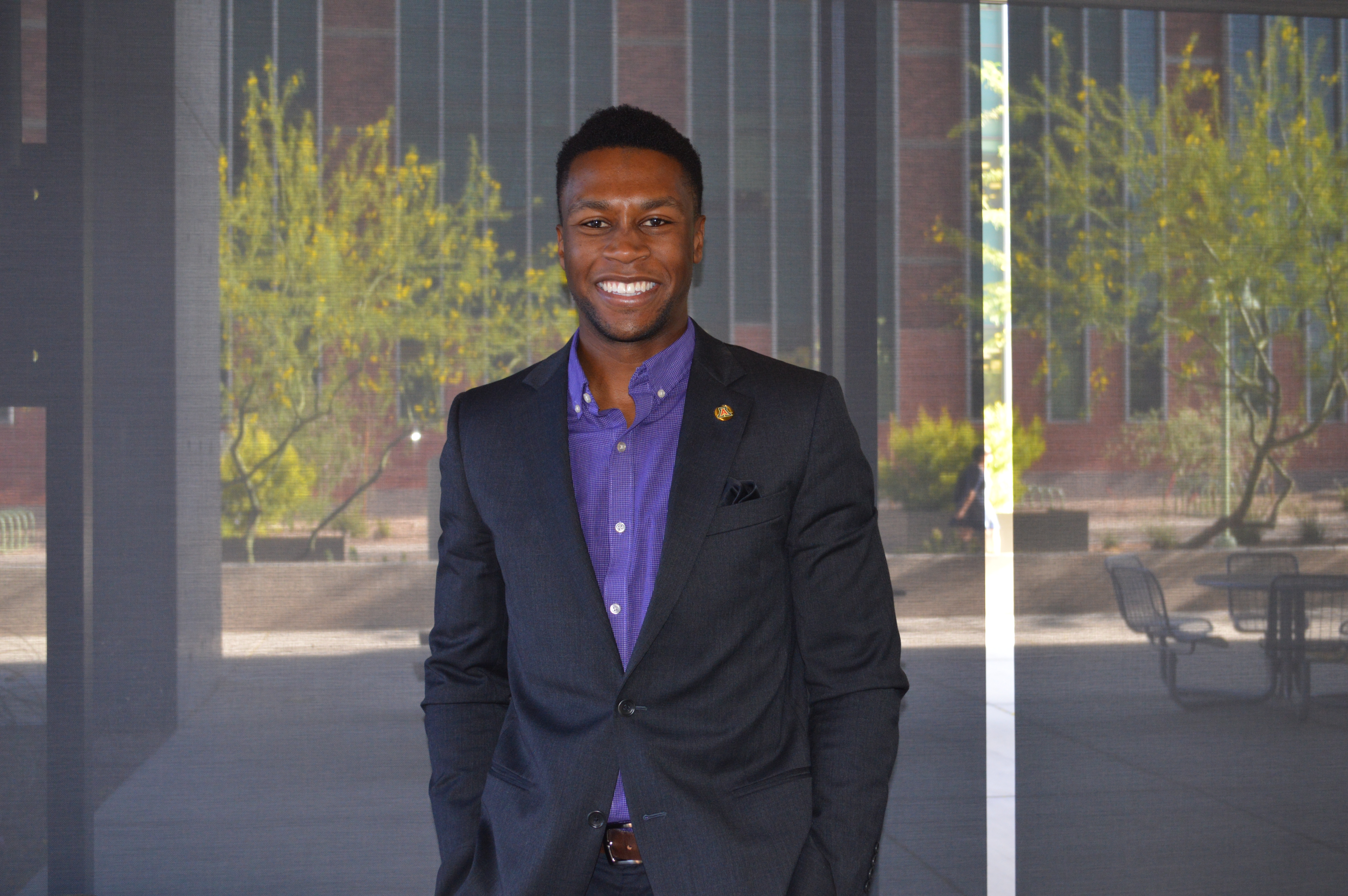 MD/PhD candidate Ike Chinyere, who has been
involved in research at the Sarver Heart Center
since he was an undergraduate student, pitched his biomaterial therapy for re-entrant tachyarrhythmia. He was one of seven presenters selected from 13 applicants.